Syma is one of the most popularly heard names in the world of quadcopters. Over the years, it has produced a number of such devices that have catered to the likes of flyers, both amateur, and experts. Based in China, this company caters to the phrase 'Technological Innovation & People First'.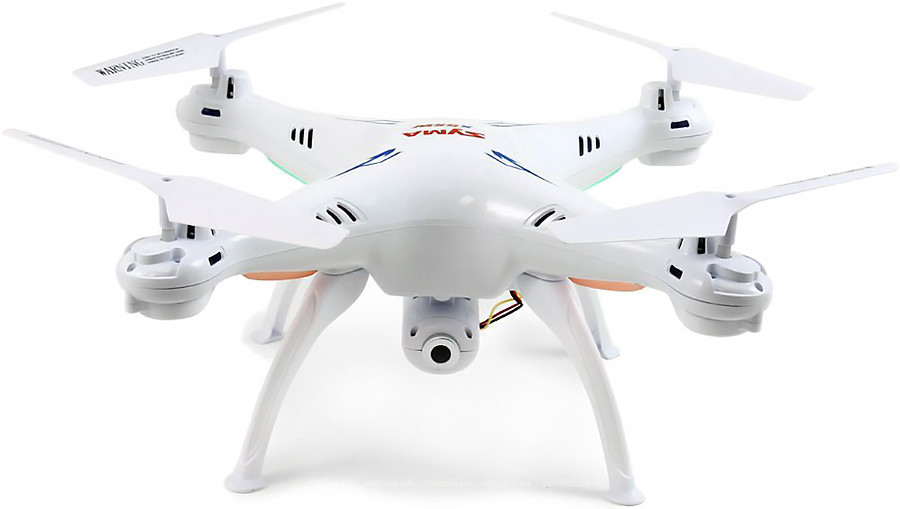 All the drones that come out from the Syma factories are well tested to provide the users with the best quality at affordable prices. The products have been observed to be extremely durable, making it an immediate attraction among the users. The ready to fly models have really garnered a lot of publicity and have the ability to surpass its counterparts.
Quick Summary
6-axis gyro based on 4 channels ensures a stable and fast flight
Capable of 360° 3D rolling, and other technical actions
Support cellphone control from Android smartphone and iPhone via Wi-Fi connectivity
Headless mode avoids the difficulty of identifying the head and tail when you start to fly
500mAh battery, super long fly time
Up to 50-meter long RC distance
Left hand control, ideal for pilots of all skill levels
USB charging for more convenience
Headless mode: Yes
My first expirience with drones was starting from meating with Syma x5sw. It's was my first quadcopter with camera. From this article you will see why I don't regret of my buying!
This is a series of ready to fly drones that come with very capable batteries with a solid build that gives rise to very stable flights. The drones are specifically suited to meet the needs of beginners as well as professionals.
This is the most interesting model in the series of the Syma X5 drones. This is an elegantly designed quadcopter that gives extreme flight stability. It is also rather easy to navigate through the air. The important aspect about this device is its capability to fly both indoors and outdoors making it well suited for a wide range of flyers.
SET Syma x5sw INCLUDES:
1 x X5SW Quadcopter
1 x Remote controller
1 x USB Charger
4pcs x Propeller
1 x Phone Grip
1 x Screw Driver
100% Brand New
For starters, let us see what the packaging has to offer. Upon unboxing the drone, we find one Syma x5sw RC quadcopter with a 0.3 MP camera attached to it. It is accompanied by a remote control and a mobile phone holder to use the smartphone as a screen for real time transmission. There is also one LiPo battery along with a USB charger. Four spare main propellers and one user manual are also found within the box.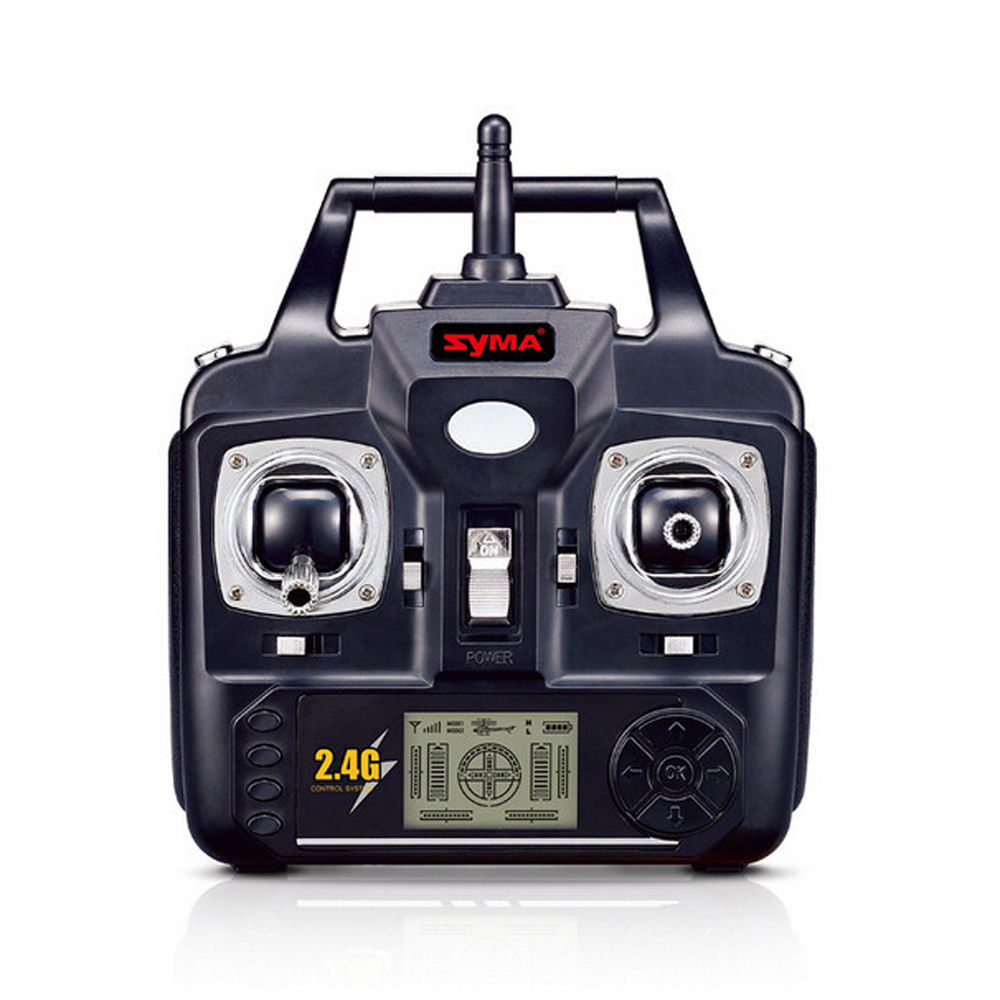 The Syma X5SW is very identical to the previous two models. The only point of difference among these products lies in the X5SW's ability to provide real-time transmission of the recorded camera feed. The FPV enabled camera is the most important aspect of this device. Don't forget, this is cheap drone under 100.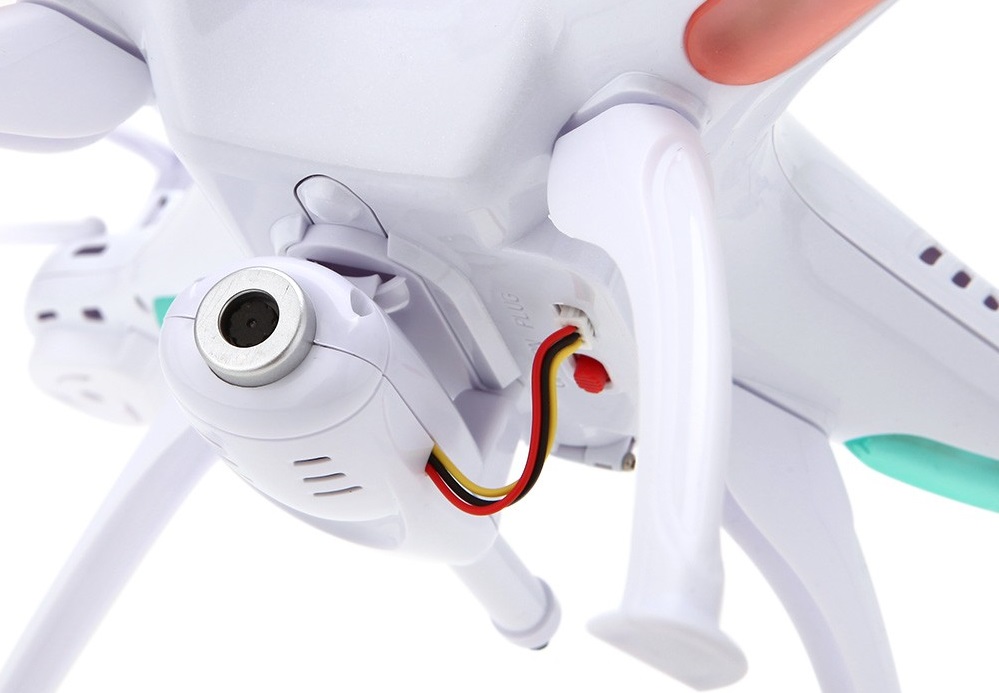 The user can view all that the camera sees on the smartphone screen synced with the controller. This is achieved with the help of the WiFi antenna. This makes it really useful for people who opt for a First Person View of all the recordings. To enable this setting on your phone, you need to install the Syma FPV application, available for all Android and Apple iOS devices. Once the app is switched on, it takes the camera about 30 seconds to switch on its own hotspot after which it is all set to transmit the live feed.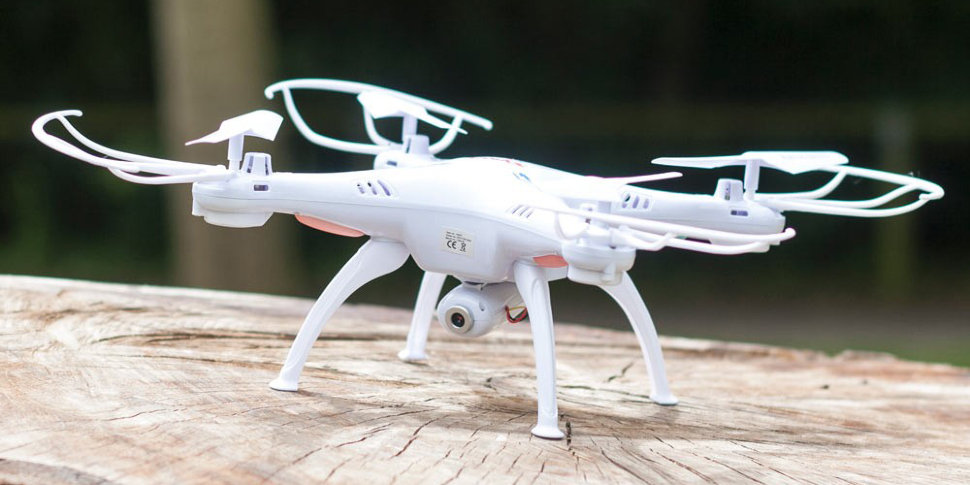 The Syma X5SW is not the ideal product if you want to opt for drone racing. It is rather better suited to aerial photography and light flying by hobbyists. You can use the FPV feed to capture the best aerial shots and videos, to get the right frame. Another point of difference between this drone and its siblings is that the X5SW does not record the camera feed onto an SD card. Instead, the feed is recorded directly onto the smartphone via the Syma application. Syma x5sw is a drone under 100.
With the batteries supplied with the drone Syma x5sw, this device can record a flight time of about 4 to 5 minutes with the camera on. On the other hand, without the camera working, it can work for a full 8 minutes at maximum. However, larger batteries in the range of 750 mAh could be tried out for better flight time results.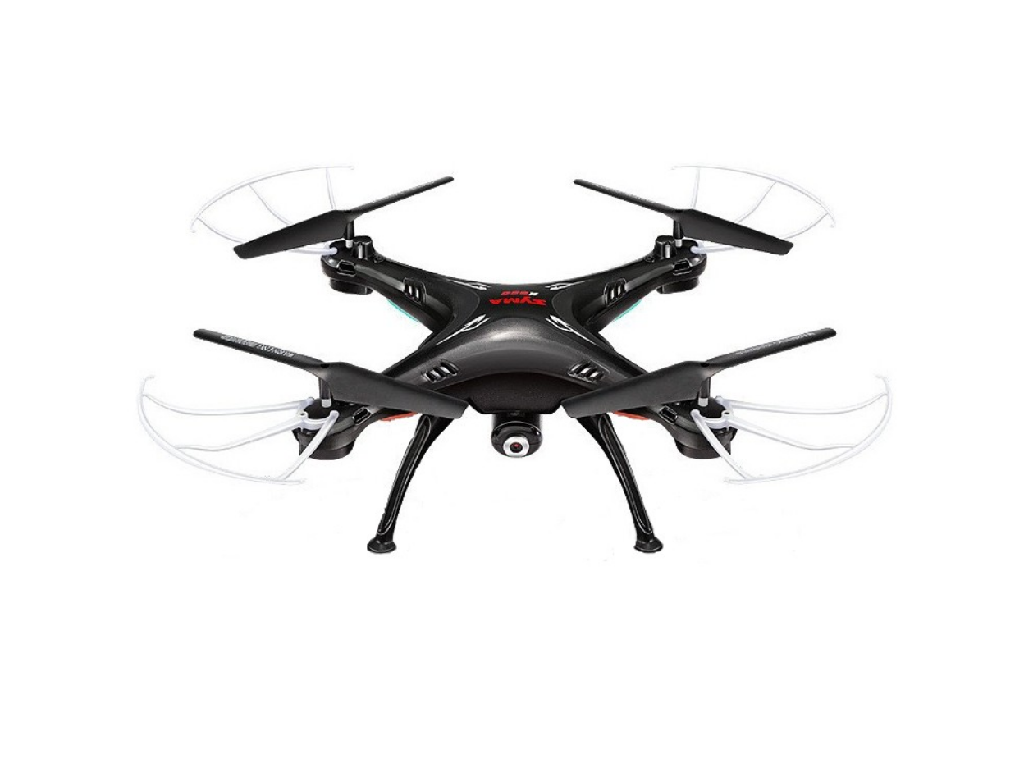 Talking about the range of the drone, it can work well up to a good 50 meters on the remote control. With the help of the Spread Spectrum Technology, this control becomes free from interference with faster reaction speeds. The transistor also allows for two different flight modes, as deemed convenient by the users.
Now, the Syma products have already been established to be highly durable devices. This particular drone in question is no less. The nylon engineering plastics make the device body strong, sturdy and durable. The special security protection framework ensures that the drone does not suffer much harm in case of collisions.
There is a specialized vent design that helps dissipate the heat out so that faster and longer flights can be facilitated. Add to that, the night lights make it more convenient to spot at night with beautiful colors. The 6 axis gyro flight makes sure that the drone has strong wind resistance and can hold itself well in disturbed weather conditions.
PROS:
Capable of 360-degree 3D rolling
Easy to fly
Great for the price
Headless mode that's good for beginners
First person view
Responsive Controls
Supports Wifi connectivity which means you can control your drone effortlessly via your mobile smartphone
Has a detachable camera
Great starter quadcopter in preparation for a full size quad
CONS:
Short flying time: Approximately 6 to 7 minutes
Short battery life for long period of charging
Minor assembly required
Prone to easy wear and tear
WiFi FPC connection performance can be unstable and in some cases laggy
No return home feature
Is Syma x5sw best cheap drone for begginers 2021? In my opinion, absolutely yes. It's a drone under 100 dollars, for these money you receive perfect device to meat with drones and quadcopters, it's a good start to develope in this area in the future.